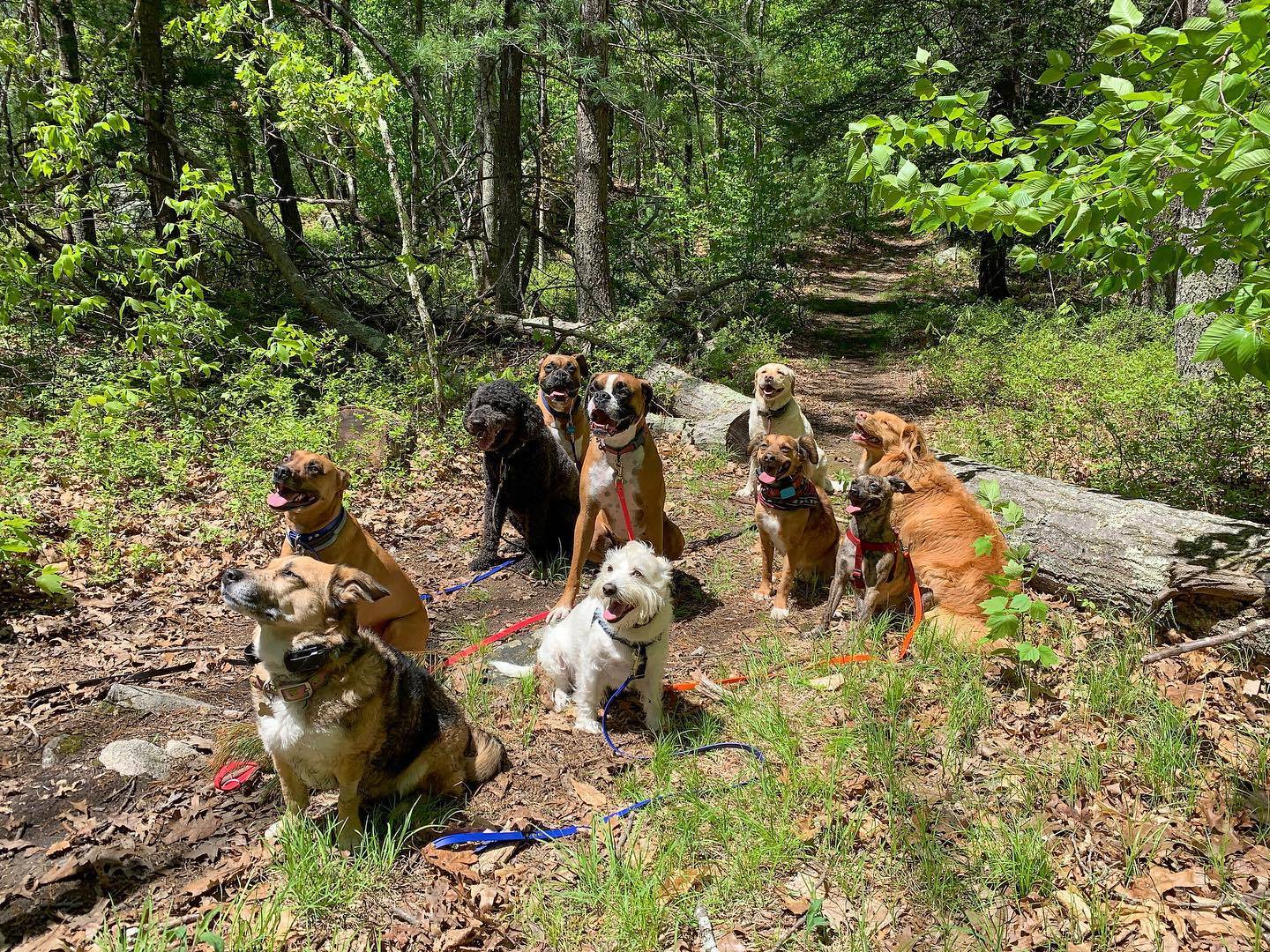 Group Dog Hiking – First dog: $35 ~ Additional dog: $15
Our group dog hiking service provides your dog the ability to run free, swim and play with friends on wooded trails, open fields and beaches for 1 hour. Pick up/drop off is included and allows dogs to be out of the house up to 1.5-3 hours.
No dog is "too small" to hike! We welcome all breeds and sizes to join our dog hiking adventures.
*Off leash hiking is a privilege and available to obedient dogs with a solid recall or e-collar training. All dogs must be non-aggressive. All dogs must complete a pre-requisite solo hike for evaluation before entering group hikes.
Solo Dog Hiking – 1 Hour $50 / 2 Hours $80
Off Leash/Trail Training – Contact 
Different packages available based off of dog's current skills and goals in mind. 
Pet sitting – $75-$90/day
In your home overnight pet sitting ($90) OR three drop in visits ($75). This is a great way to keep your dog comfortable in their own home with additional home security while you are away. We are happy to bring in your mail, receive packages, water plants (Jessica has over 40 house plants!), etc. at no additional charge! Your dog can also join us for a full day of work; walking, playing and hiking with their friends for an additional $20/day.